GFlag
The only long-lasting flag




WATERPROOF THANKS TO THE USE OF INNOVATIVE H2O PROOF TEXTILES.
No water absortion avoids damage and ripping of the flag due to increased weight combined with a fluttering effect. Furthermore, the fabric does not absorb acid rain which degrades the fibers.
Also available with RELIFE fabric.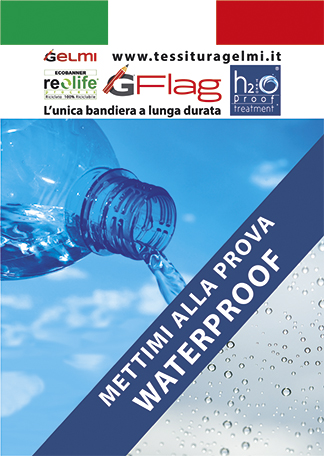 LASER CUT FINISHING.

Developed to avoid the weakening of the windward side
of the flag. Traditional flags tend to tear at their critical points, in partucalar at the hem on the windward side. With a laser cut we avoid this problem completely.

GFlag offers sartorial level finishing with great attention to detail in order to perfectly fit each and every flagpole.
Ballast bag with weight and carabiner, weight 190 g.

Strap with metal ring and carabiner.
Some realizations
INSTITUTIONAL  FLAGS.
Flags production of each country, region, province, institution.
Available accessories such as rods, brackets, stands, tips and more.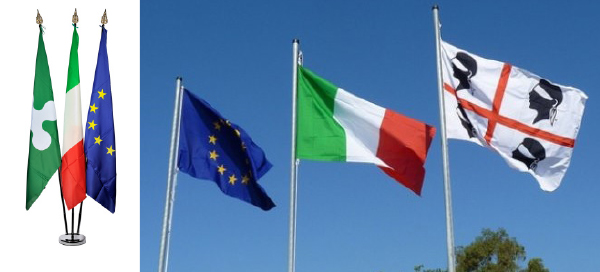 TRIANGULAR FLAGS, BUNTINGS, FLAGS WITH RODES.
Complete our range of products flags of all sizes
and with different packaging systems.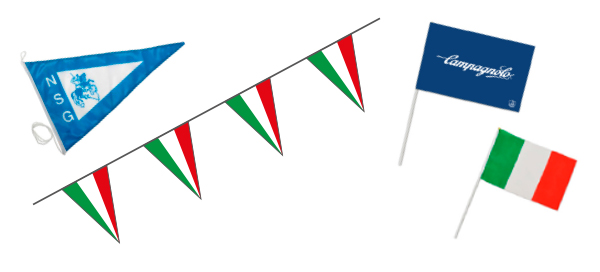 CONTACT US FOR MORE INFORMATION