Double print certified flagpoles
With two prints on front/back



PERFECT PRINTS FROM EVERY POINT OF VIEW.
Thanks to our textile knowledge and our studies we have developed a DOUBLE PRINT fabric
which guarantees the perfect visibility of images from both sides, eliminating the backlight effect.
Class 1 fireproof fabric.
AVAILABLE SAIL, DROP AND RECTANGULAR VERSIONS.

WITH CERTIFICATE OF STATIC STABILITY TO WIND RESISTANCE
ISSUED BY AN ENGINEER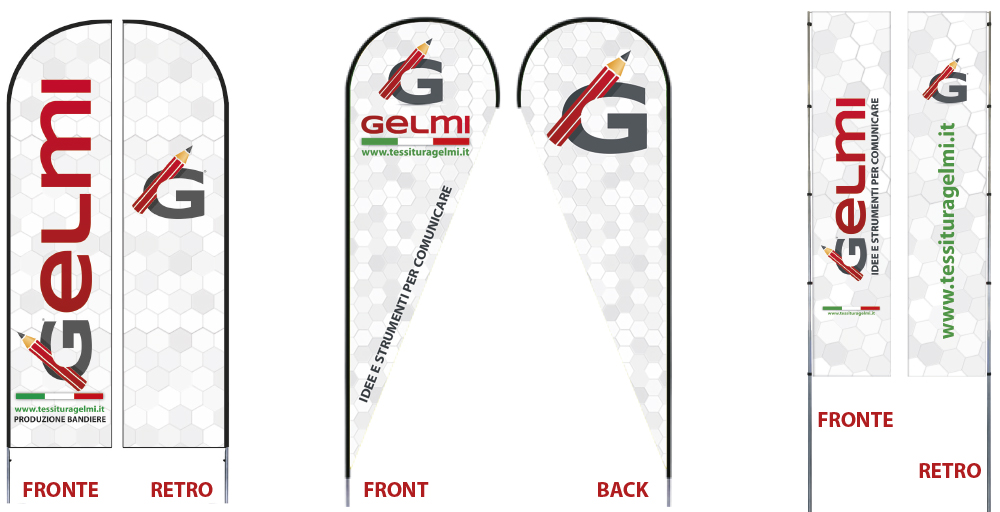 Customizable elastic band possible.
Curved aluminum top rod to avoid breakage.
It ensures perfect tension of the flag.
CONTACT US FOR MORE INFORMATION