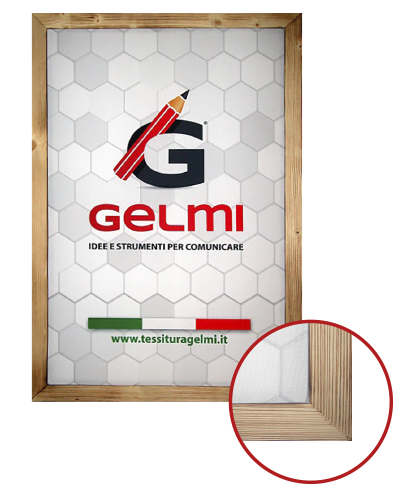 Modular wood frame
available in standard dimensions
cm 70×70, cm100x70, cm 100×100.
Fabric in 100% polyester digital printed without colors limits or shades.
Fabric is edged with silicon bead designed for immedite insertion in the frame and easily interchangeable.
Availability of antique effects treatment of the wood.
Perfect for indoor exhibition.
CONTACT US FOR MORE INFORMATION