The difference between our printing and other printing systems
EXAMPLE OF DIGITAL PRINTING
COMMON ON FABRIC
The ink does not penetrate into the tissue and then you have a poor definition of the press and a bad color fastness.
EXAMPLE OF PRINTING IN HIGH DEFINITION
DIGITAL SUBLIMATION FROM TRANSFER PAPER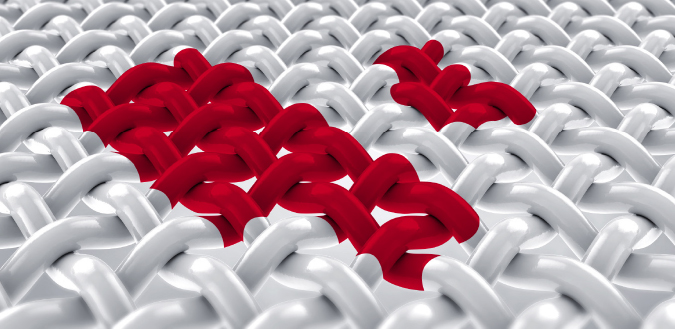 The ink printed on transfer paper, the effect of sublimation, it turns into gas and the graphics moved permanently and indelibly in the synthetic fiber fabric.
Tessitura F.LLI Gelmi offers a wide range of fabrics
designed and engineered in their establishments
to ensure improved durability and print quality.
Ad hoc create products to meet any customer requirement.

All fabrics are printed with the digital system
sublimation high-resolution from transfer paper,
improved method over time and with the experience
that only a so historical and specialized can give.
The icons that distinguish the characteristics of our products

100% ITALIAN PRODUCT
Quality and availability
in store to meet
our customer's
time requirements.

DIGITAL PRINTING
High-resolution digital print in dye sublimation with four-colour process.

CUSTOMIZABLE
STRUCTURES
Entirely made in our production workshops to meet every needs.

H2O TEXO
Waterproof
"nautico" fabric,
studied for a
long-term use.

RELIFE TEX
Ecological
fabric made from
recycled-recyclable
material.
HD TEX
Innovative covering fabric, eliminate transparency effect for the best
visibility of logos.