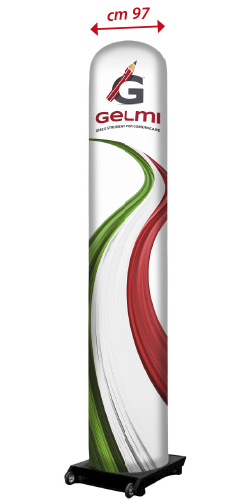 Ballast base
with wheels.

Fully customizeable inflatable totem.
Complete with iIntegrated electric motor and light to illuminate the printed fabric.
The robust base weighing 65 kg means guide ropes are not necessary even when used outdoors.
Built in wheels make moving the totem easy.
Available in the following heights 300 cm, 400 cm and 500 cm.
CONTACT US FOR MORE INFORMATION