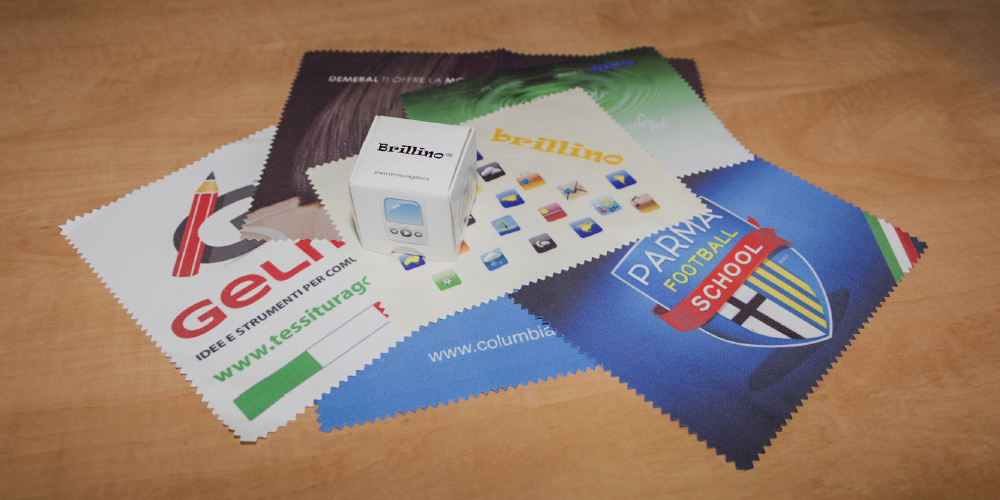 Cleaning cloth for tech devices. THE ONE AND THE ONLY, THE ORIGINAL.
WHAT IS IT? A microfiber cloth for cleaning all kinds of "touchscreen" devices, smartphones, tablets, computers,
monitors, cellphones, glasses, windows…
SINCE WHEN IS IT A GADGET? Now it can be customised with your own logos and graphics, it's the perfect practical and cost effective gadget.
Standard sizes available: cm15x20 and cm 20×30.
Several packaging solution to choose from:
Customized cardboard cube,
Translucent plastic cube,
Individually wrapped..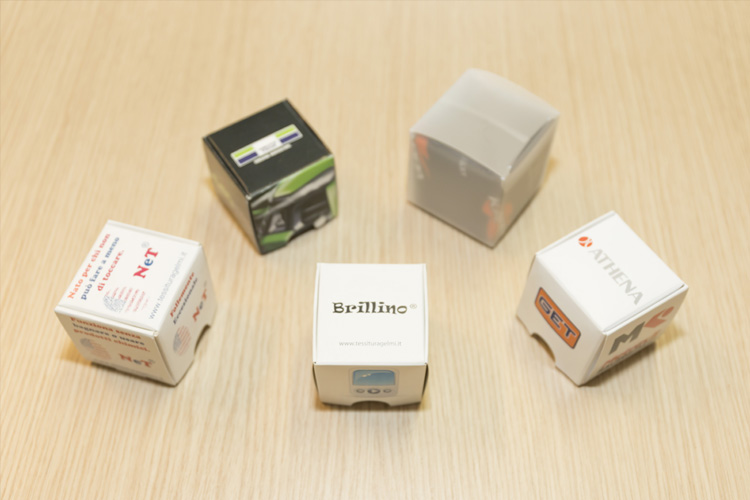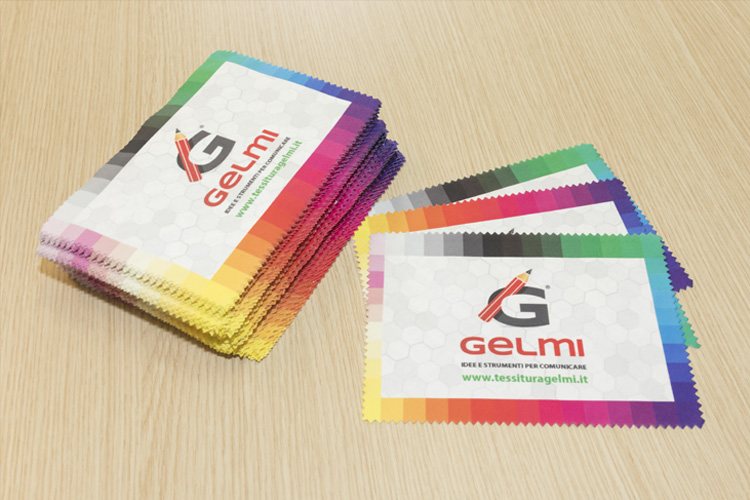 CONTACT US FOR MORE INFORMATION