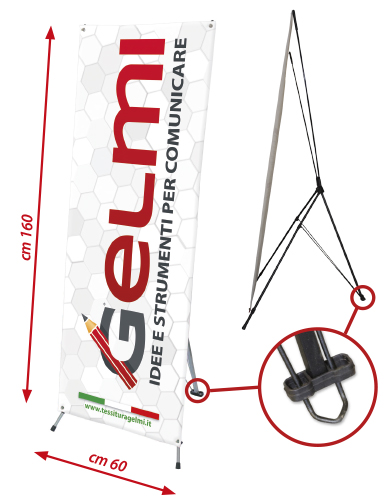 Single sided structure easy to assemble and interchangeable fabric,
essential for complete and effective advertising in point of sales, congresses, fairs…
Unbeatable value for money.
Perfect tensioning of the fabric and good stability on the ground.
Carrying bag included.
Also available with RELIFE fabric.
Particular for
fixing to the ground.
CONTACT US FOR MORE INFORMATION