Certified Advertising Gazebo, Customized Gazebo, Folding Gazebo.
The Gazebo is a highly functional structure that has an enormous visual impact thanks to the possibility of printing the advertising message on the roof, walls and awnings, even covering it in its entirety. The Folding Gazebo is light and easy to assemble, it has a strong resistant aluminum structure, it is convenient to carry in its practical trolley bag. Our Advertising Gazebos are completely customizable in colors or images, both on the walls and on the roofs. Also available Gazebos set up with fire resistant fabric, certified fireproof Class 1. Our Professional Gazebos can be perfectly combined with our Advertising Flags for an even better visual impact. Bases and ballasts are available to ensure the stability of the Gazebos when used outdoors.

WITH CERTIFICATE OF STATIC STABILITY TO WIND RESISTANCE
ISSUED BY AN ENGINEER



PROFESSIONAL ALUMINUM GAZEBO
HEXAGONAL PROFILE WITH 2 mm THICKNESS.
Guarantee of strength for professional gazebo that lasts over time.
We produce aluminum professional gazebo suitable for indoor and outdoor events, even in extreme conditions thanks to the hexagonal section.
They can be fully customized in multiple colors and images on waterproof and fireproof fabrics specifically designed from us for maximum yield.
The available sizes are mt. 3×3, mt. 4,5×3 and mt. 6×3.
Each structure is provided with a practical trolley bag for transport, ropes and pegs.


AVAILABLE ROOF CUSTOMIZATION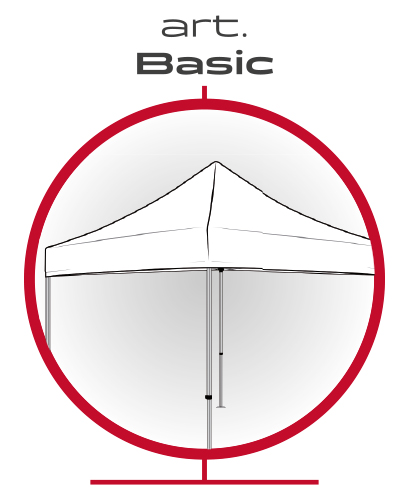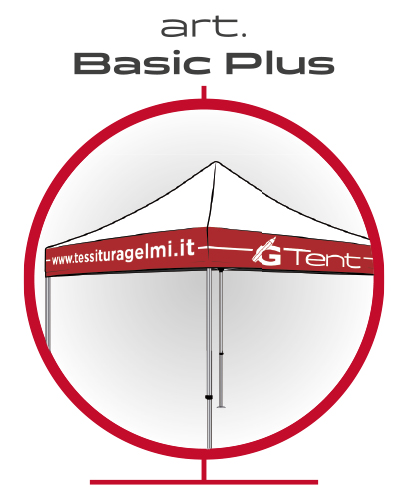 White or black roof
with customization of the sides.
Full print roof without colours
or images limits. Fireproof fabric.
FULL PRINT ROOF WITHOUT COLOURS OR IMAGES LIMITS



Our in house designed and produced ballast
with incorporated flagpole insertion.
Diameter cm 32, weight 15 Kg.
Fully customizable walls available in
either one sided or double faced prints.
Also available, basic white walls with a zip-door or window.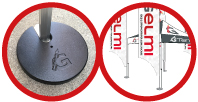 A robust bag for transporting wall panels.
A practical clamp to join multiple gazebo tents for increased stability.

A practical gutter that can be installed between multiple gazebo tents.
Flag holder for gazebo tent uprights. Double diameter for different sized flag poles.


NEW: Wall in HDTEX fabric.

CONTACT US FOR MORE INFORMATION