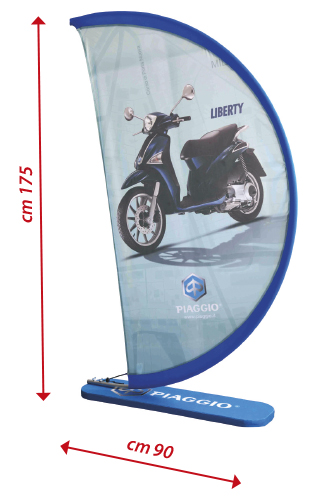 Half moon is the really original promotional display, of a sure visual impact and easy to assemble.
Frame entirely made in our premises, in pre-curved aluminium,
to guarantee the highest endurance and resistance.
Wood base covered with customisable printed fabric.
"Nautico" fabric printed in digital without limits of colors or shades.

Available customizable
elastic band.
CONTACT US FOR MORE INFORMATION